---
[Davis Bamboo Contact Information][Species and Price List][Bamboo Information]
---
Bambusa oldhamii is a clumping timber bamboo that can grow 55' tall and produce canes that are 4" in diameter. It grows quite well in the Sacramento Valley and is a great ornamental timber bamboo for this location. It grows quickly in this area when given ample sun (it likes full sun), water, and fertilizer. While it will grow faster with ample water, Bambusa oldhamii is considered to be a drought tolerant bamboo. The large leaves of this bamboo give it what some would call a tropical look. If you want large bamboo canes with lots of foliage fast, providing a dense visual screen, this is the bamboo for you.

Notes:

Exhibit caution wtih small specimens of these plants in the winter. This kind of bamboo is hearty for our local low temperatures, but only once established. Very small plants of this kind should be taken inside for the winter and given several hours of direct sunlight per day. If you are ready to plant outside then get a #5 or larger pot. If you want to watch your plant in a small pot on the windowsill for a winter or two, then go for a #1 sized pot.
Bambusa oldhamii grown in South Davis.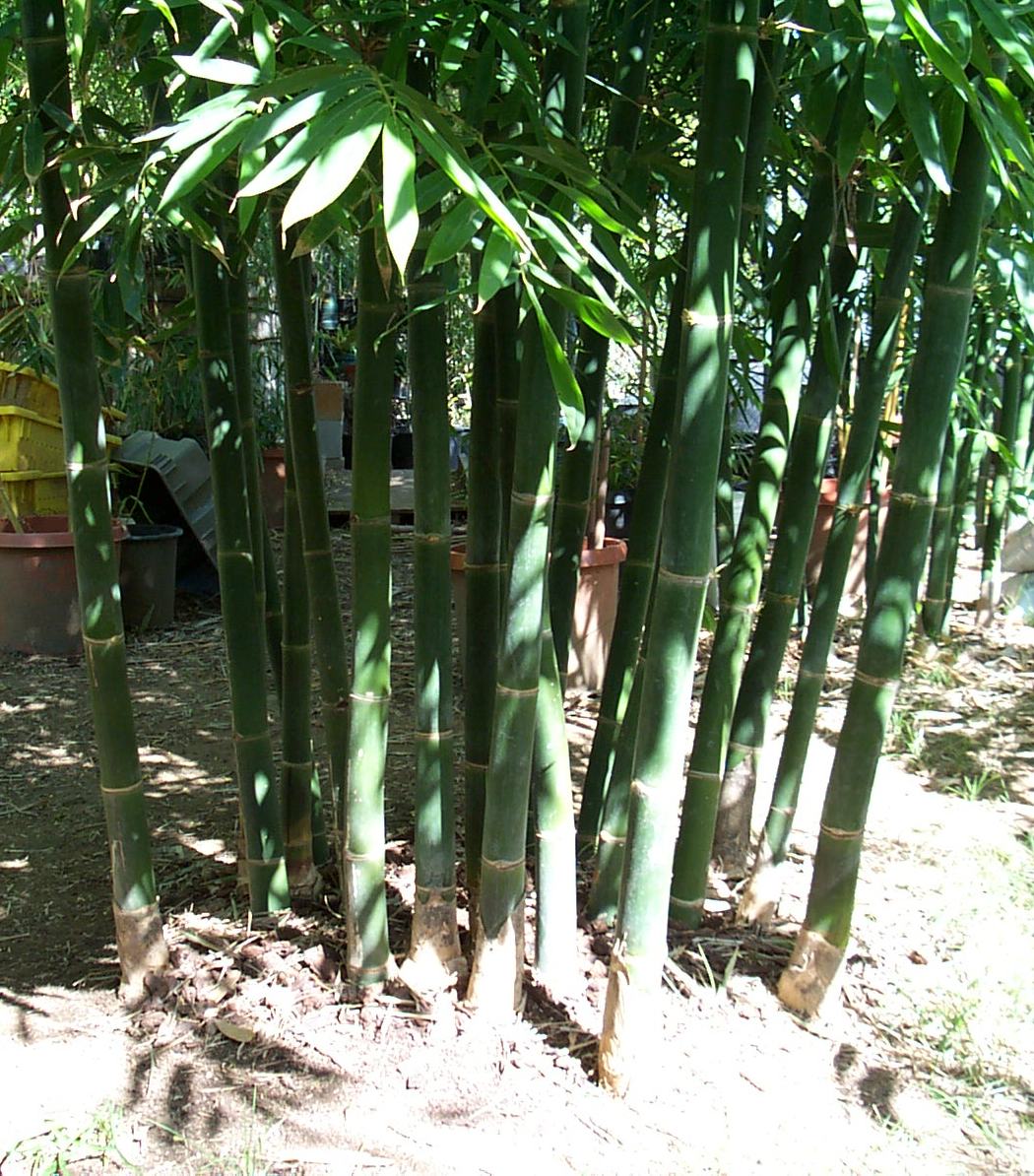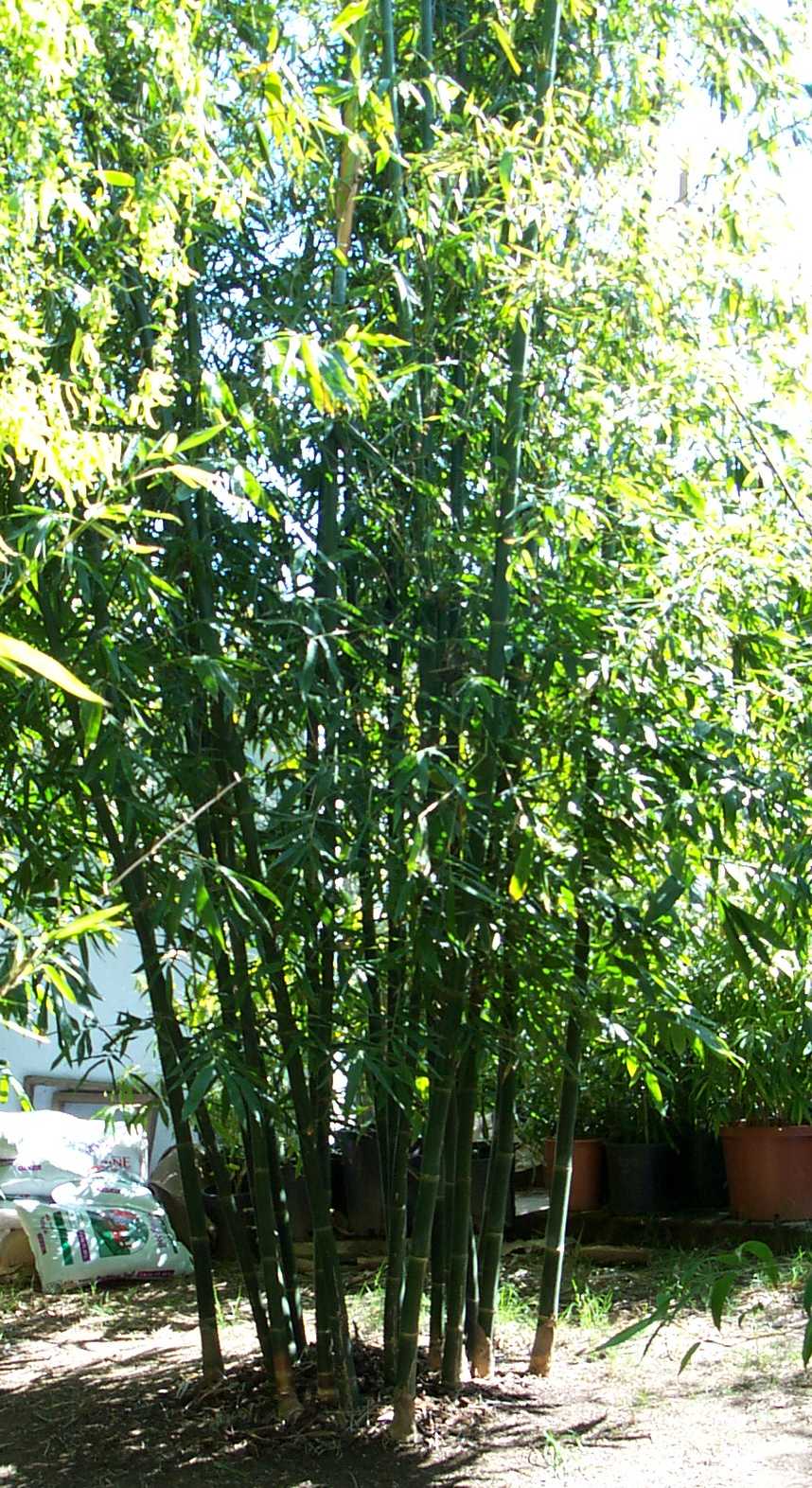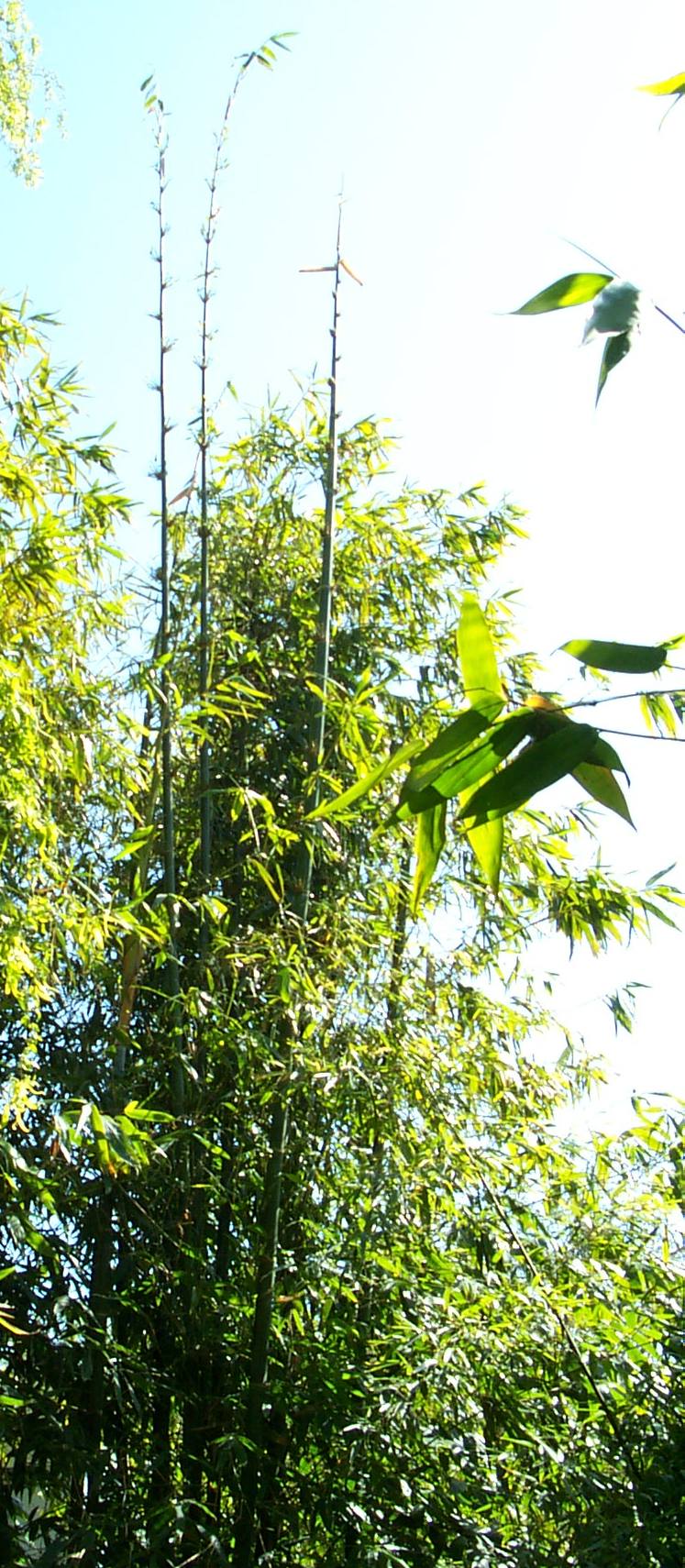 ---
[Davis Bamboo Contact Information][Species and Price List][Bamboo Information]
---